[Pokémon] Pokémon RPing
I have wild pkmn I can use for this RP~
So that's all figured out and whatnot, and we've got a decent amount of people. Is there anything left to plan out/discuss or can we start it up once everyone's ready?
Sorry I got really busy, so what i've gathered is that most of you want to rp as wild pokemon? If so I see no problem with still being a trainer, it could easily work....depending on the rules of the world.
Nerf this
100% Yes. I've got two Pokémon characters I'd like to implement. But I pose a question and a possible rule.

In the RP, I would totally be psyched if the Pokémon and the trainers communicated verbally. As in speaking Pokémon like mystery dungeon-esque fusion. (Mainly because RPing grunts and saying their name over and over seems 'eeeh...' to me RP wise.)
:3
More the merrier, welcome Ateren!
So I don't have any complaints about that, it'll make communication a lot less complicated
And I think we just have to get a good start going to begin this RP because I'm ready to start too
I'm all set to go when you guys are.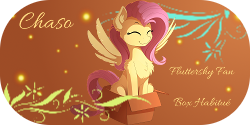 I'm good to go whenever :P
I'm good to go
Nerf this
I'll be using a pkmn that doesn't have a trainer written down yet, still wild as you say hehe
Her name is Nyleath and she's a Braixen with a careful nature, she is a resourceful and adventurous pkmn who longs for discovery, to see every strange place she can like how her mother had explored
She can be a bit reserved because she doesn't want to be surrounded in a crowd and is wary about strangers she sees

This'll be is my first time taking up an RP here and I'll set up the thread in the forum, I'm quite excited really!
Sweet! Can't wait for the thread.
:3
Users browsing this thread: 1 Guest(s)